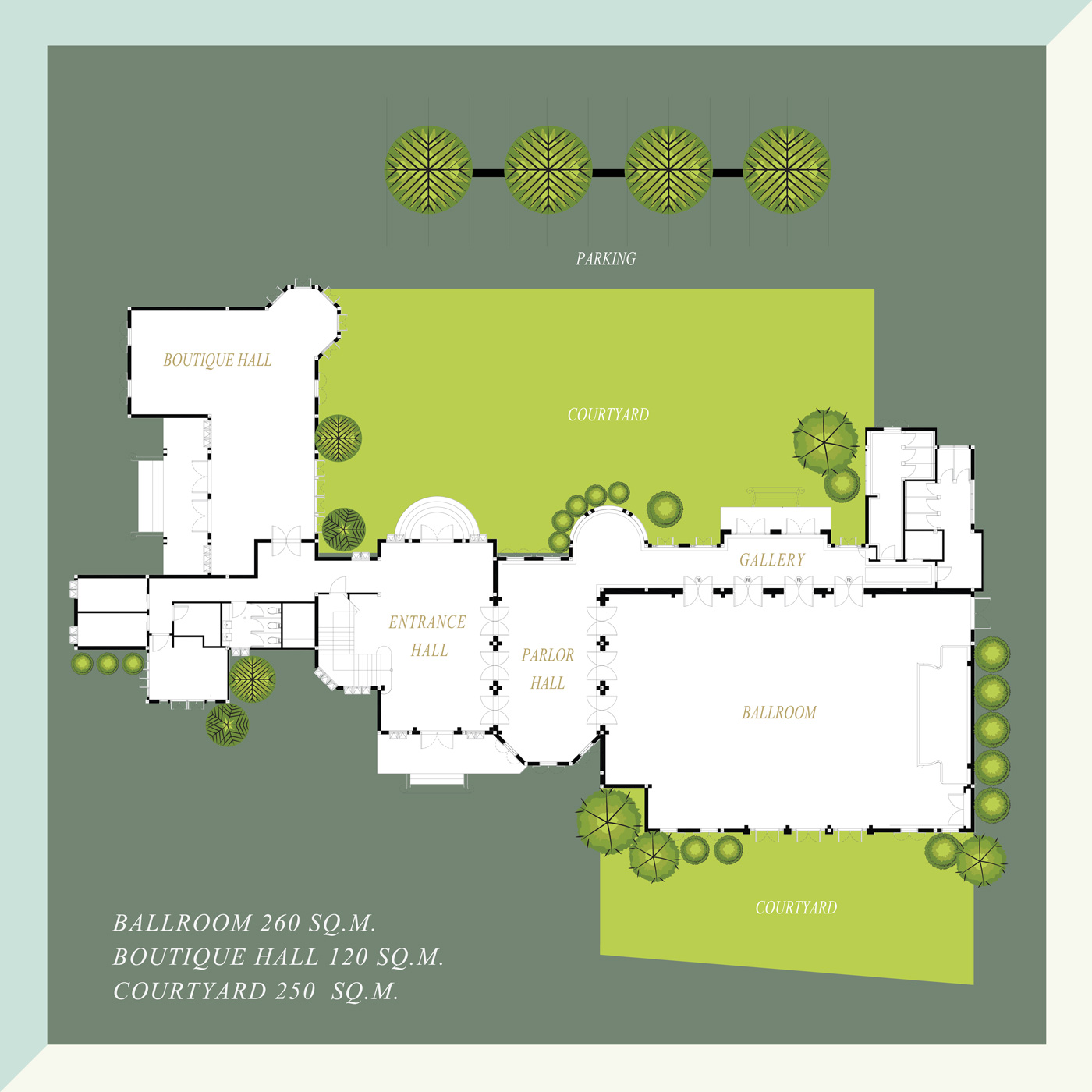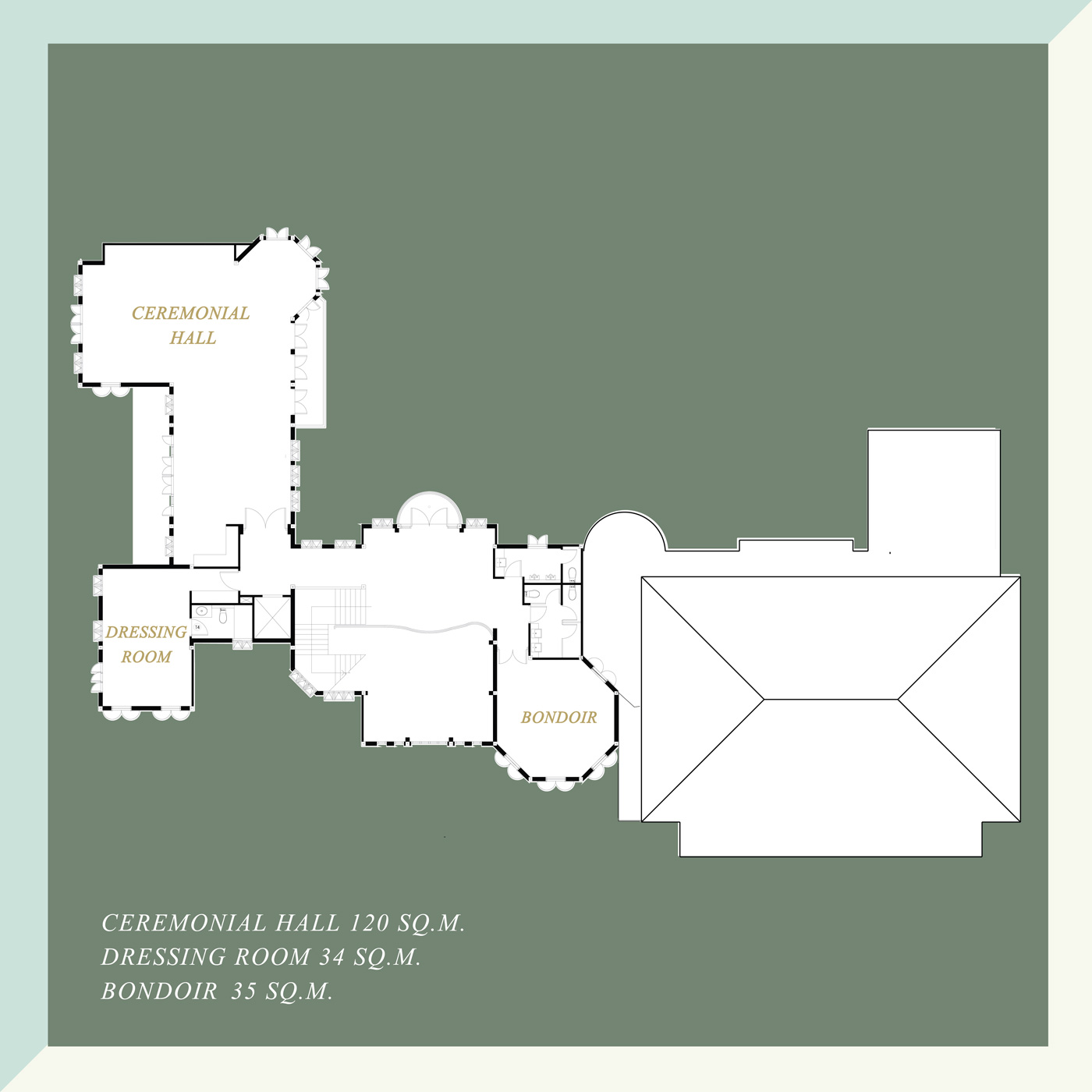 Entrance Hall (1st Floor)
Ballroom
Villa de Bua has a spacious ballroom that can be fitted for use in a wide range of events. Because this space is so flexible, the ballroom is suited for use by wedding parties, formal ceremonies, graduation parties, school events, and even photo shoots!
Boutique Hall
The Boutique Hall is an auxiliary room that can be specially fitted with props and custom designs. This room is ideal for small parties and photoshoots.
Ceremonial Hall/Room
This venue also features an entire room designated to ceremonies like weddings and other formal events. In the ceremonial room, traditional celebrations like the water pouring ceremony are performed.
Dressing Rooms
Our spacious dressing rooms give your party enough space to prepare for a memorable event.
Boudoir (Bridal Room)
The boudoir is a private room meant only for a bride and her most favored guests. This room is designed to maximize a woman's comfort before her big day.
Courtyard / Fountain
The elegant fountain in our courtyard is nested within a beautiful field of lotus flowers, creating an appealing scene for guests and photographers.